Staff Assembly is excited to host an in-person, Staff Appreciation Week in 2022! We want to thank you all for all the hard work you do and recognize all the hard work you have accomplished over the past year. This year, for the HEALTH of it, we wanted focus on activities related to wellness and health. We hope that you all will have fun engaging with these activities and remember to always consider your wellbeing here at UC Merced.
We also want to acknowledge and thank our sponsors this year!
Chancellor's Office
Division of External Relations
Division of Management and Information
Division of Finance and Administration
Division of Student Affairs
Office of the Executive Vice Chancellor and Provost
School of Social Science, Humanities and Arts
UC Online
---
SAW Schedule of Activities May 16, 2022 - May 19, 2022
RSVP for All Activities HERE by May 13th
UC Move Challenge - Join us for a UC-wide battle of the UCs! Each UC campus will have a team and will compete to see which campus gets the most movement in by the end of the month.
Spots are limited so sign up now if you are interested! 200 spots are available for Team UCS Merced on the Walker Tracker app. Each campus's team score is based on the overall average of all their walkers, so make sure you are ready to move and represent UC Merced! You will track your steps and movement through the WalkerTracker app.
Wellness throughout the Week

Meditation Hour - At your convenience
Check out and install the Calm App. Its free for UC Merced students, staff and faculty!
Staff Assembly has recommended a daily meditation from the Calm app. Please check these out at your own pace.
Open Swim
The UCMerced recreation pool will be free and open for staff and a guest to use during SAW. Please be prepared to present your catcard and sign waivers. See flyer for hours of operation.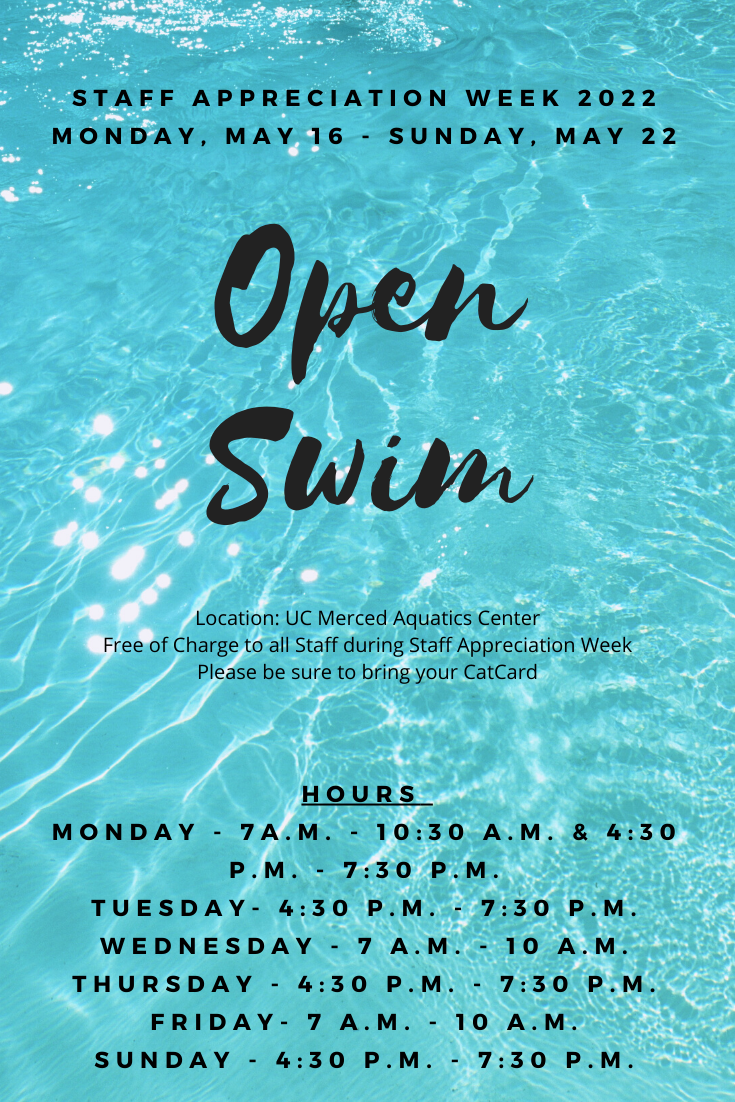 Wellness Bingo
Throughout the week, Staff Assembly encourages you to pick a square, or several, on one of the wellness bingo cards and complete the wellness activity.
---
Monday, May 16, 2022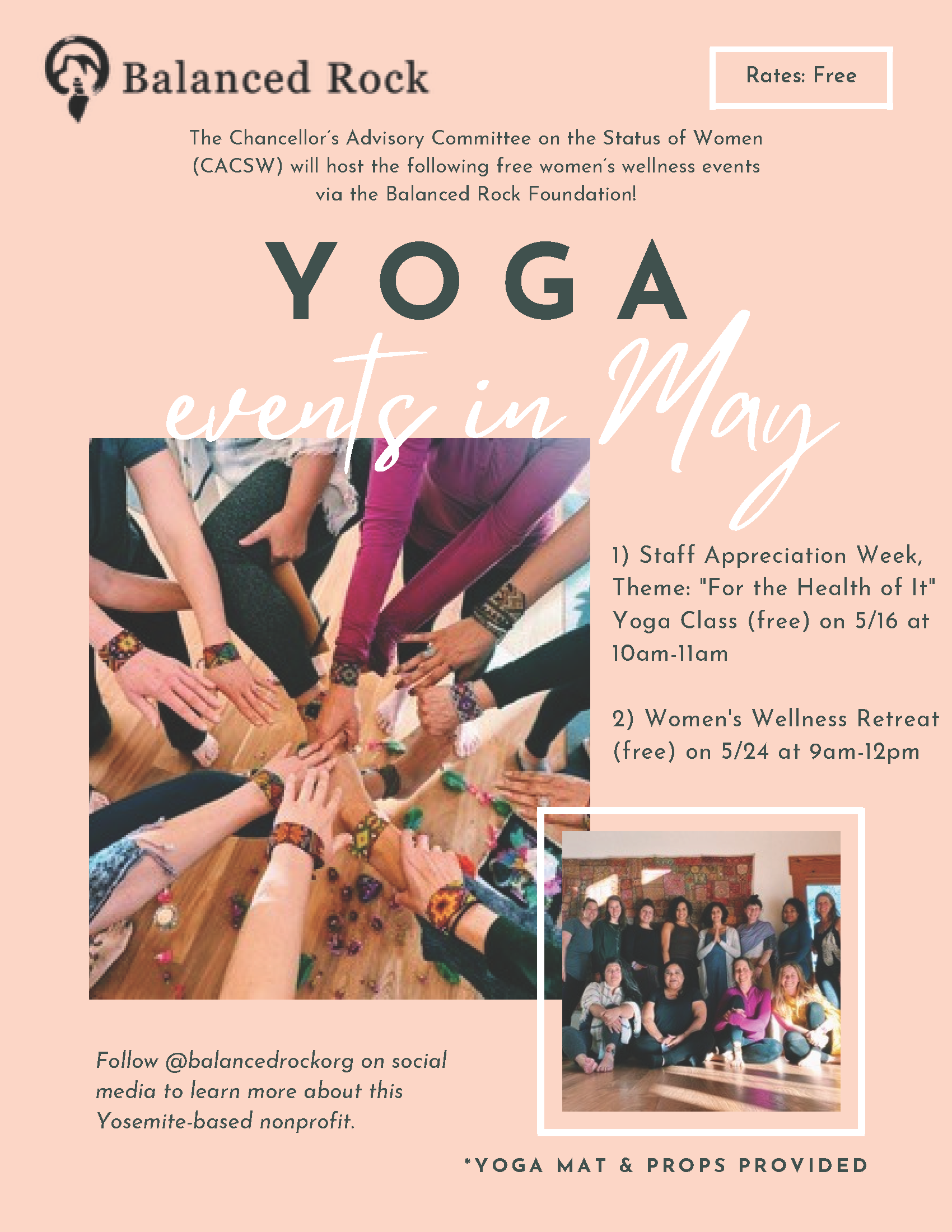 ---
Tuesday, May 17, 2022
---
Wednesday, May 18, 2022
---
Thursday, May 19, 2022
---
Friday, May 20, 2022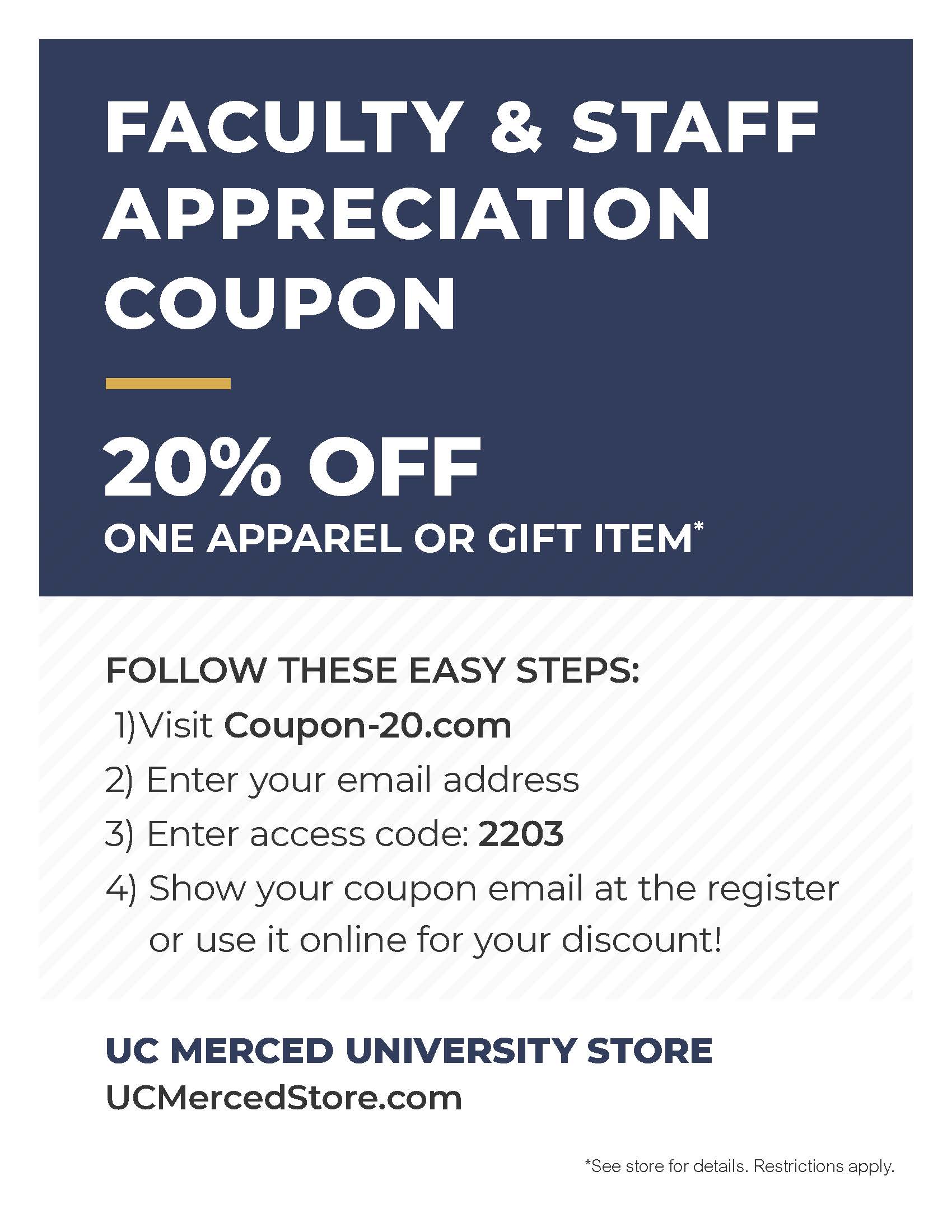 ---
Celebrating Staff Excellence Awards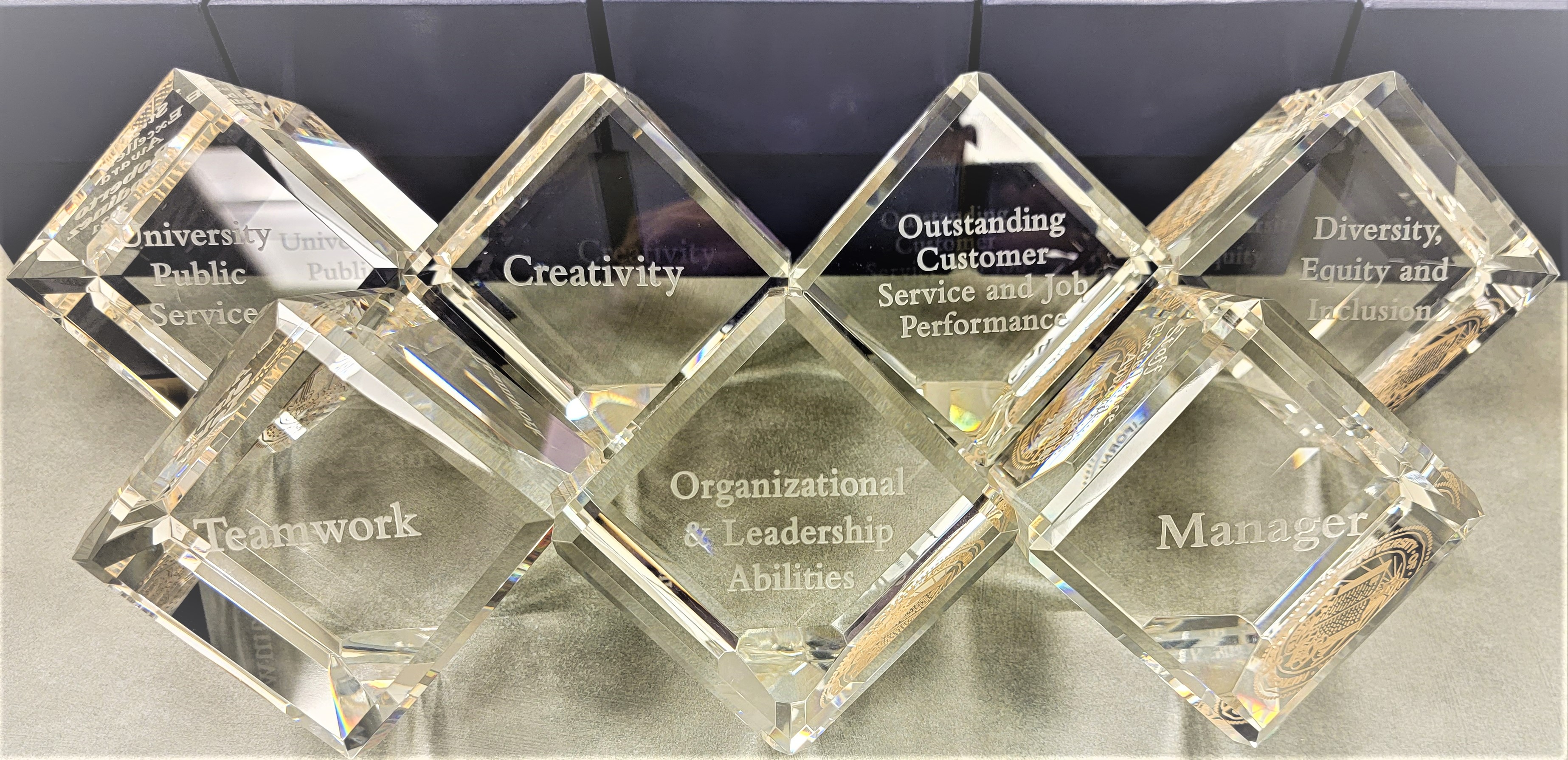 CONGRATULATIONS to all 2022 Nominees!
A list of the nominees can be found on here
---
Celebrating Service Awards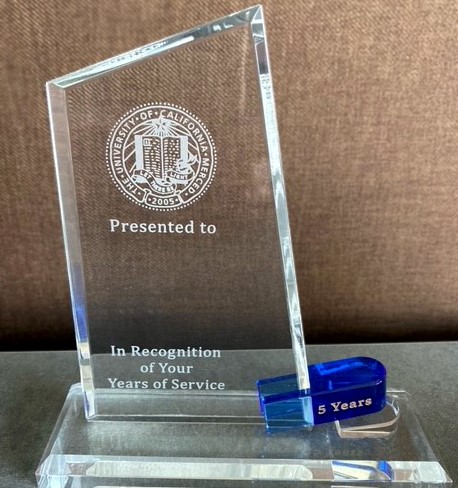 CONGRATULATIONS to all the staff who are celebrating a milestone in their employment with the University of California. Your dedication is what continues to move our institution forward.
A list of the honorees can be found on the Human Resource website